When we started Extracker five years ago, we set out to improve how our industry tracks extra work and project Change Orders between stakeholders. It was an inefficient, disorganized process that I had personally dealt with as a project manager.
After five years of incredible growth and partnership with some of the world's most innovative contractors, we have fundamentally transformed how construction stakeholders communicate and collaborate around project Change Orders, drastically reducing risk, building trust, and driving efficiency.
To better reflect the evolution of our platform and the value we deliver to our industry, I am thrilled to share a major milestone: the relaunch of our brand with a new name, Clearstory.
Why change our name? As we've discovered over the last five years, the value we deliver goes far beyond "tracking extra work."
The word "clerestory" is an architectural feature in a building where windows allow natural light to flood in and illuminate a space that normally doesn't see light. We chose a version of this name because it symbolizes our commitment to providing trust and transparency to all stakeholders.
As we transition to the name Clearstory, we want to ensure a seamless experience for our clients. While the name on your billing statements and official communications will change, the quality and efficiency of our services will remain intact.
We are proud of our company's success: we have experienced remarkable growth, partnered with amazing industry-leading customers, brought on trusted investors and advisors, expanded our team with talented professionals, and received tremendous feedback from our end users, who constantly push us to new heights. We know that will continue under our new name.
We sincerely appreciate the trust you have placed in us over the years. Our commitment to your success remains steadfast, and we look forward to continuing our partnership.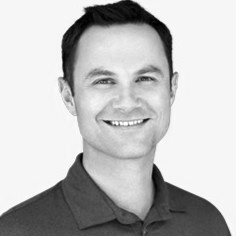 Warmest regards,

Cameron Page
Founder & CEO of Clearstory